"FUN IN THE CAYMAN ISLANDS"
TRUE MAP OF GRAND CAYMAN: This is an accurate and useful map of the largst island, Grand Cayman, which is the most populated of the 3 sister islands. It is 20 miles long and varies from 4-7 miles wide as the crow flies spreading over 76 sq miles. Grand Cayman, Cayman Brac and Little Cayman are all located south of Cuba and northwest of Jamaica.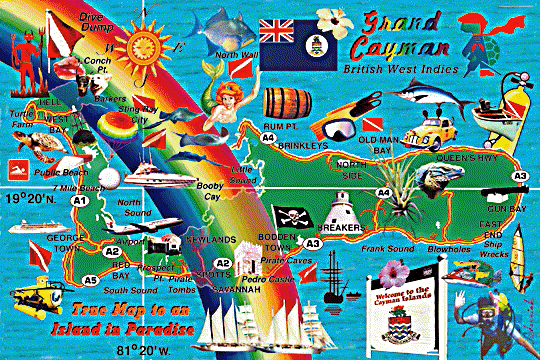 to order click here
Available in Cayman since 1996.. Available here September 2001.